JJJLONGHAIR Photo Page
H O M E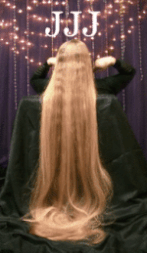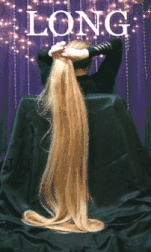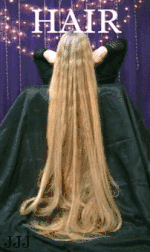 These animations above are from
"JJJs 70 Inch Long Hair"


Let's Grow Together! 

A Journey to Knee Length Hair and Beyond

Welcome to my Long Hair Page
In January 2005,
I decided to try to grow my 36" hair to 56"/Knee length.
I reached that goal in 2009!
I decided to go a bit longer... 
In 2012 I reached ankles which is 68"
and just from neglect
and being so busy, and no trims,
reached floor Sept 2013 at 72".
I reached  past floor in March 2015 at 80"
and my longer length was 86.

It grew as long as 86"14" past floor.
I stopped growing and started trimming.

After many trims my current length is
ankle length FEB 2022
I am deciding when to trim and how much...

I have reached all of my length goals!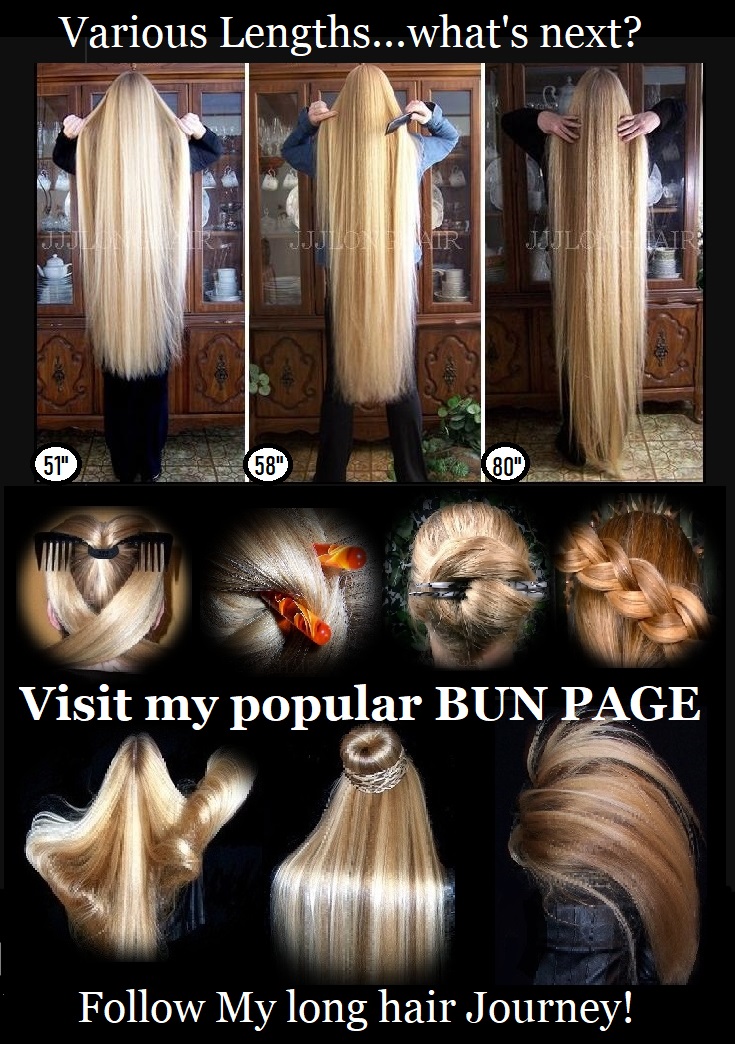 HOPE YOU ENJOY MY PAGE 

Here you will find photos of my long hair journey,
video tutorials, hair videos,
my personal hair care routine,Products,
Buns and updo photos,hair accessories I use,

  my self trim instructions and pictures & animations
in my photo albums.
Long Hair Ladies of Youtube Page,
all videos from Youtube and more!

Hope my page inspires you to grow your hair long,
even over the age of 40!
See NEWS PAGE for updates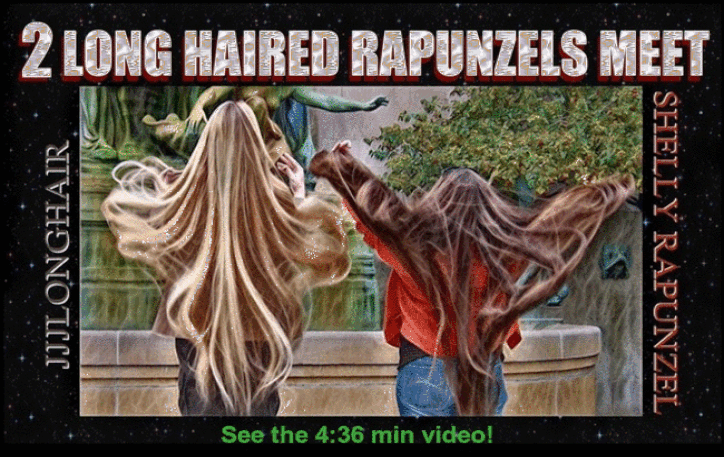 see on youtube

CLICK HERE

TO GO TO YOUTUBE
AND SEE THIS VIDEO!
PLEASE READ THE INFORMATION UNDER THE VIDEO
FOR IMPORTANT NEWS. HELP GREATLY NEEDED!







AND SEE OUR SECRET UNLISTED
COMBING VIDEO HERE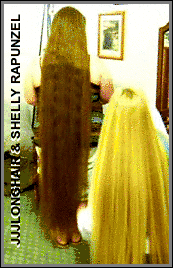 My Youtube Channel is an important part
of my online activity.
SEE MY HAIR CHANNEL
NOW WITH 141 VIDEOS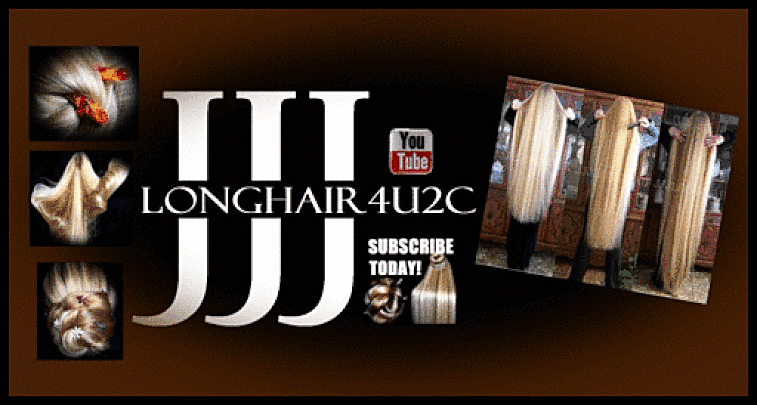 A Few Important LINKS:


JJJLONGHAIR BLOGSPOT

JJJLONGHAIR GUESTBOOK

JJJLONGHAIR4u2c Channel 140+videos


JJJLONGHAIR ORIGINAL CHANNEL 9 videos

JJJs NEWER BUN TUTORIALS playlist

JJJs LONG HAIR SLIDESHOWS playlist

JJJs HAIR CARE, TIPS & TOOLS playlist

JJJs HAIR DOWN VIDEOS playlist


JJJs OLDER HAIR DOWN VIDEOS playlist

PAINT & CREATE HAIR TOOLS playlist
MORE PLAYLISTS ON MY CHANNEL!
SEE MENU ON LEFT FOR MANY HELPFUL PAGES!

THANKS FOR VISITING!


PAGE OPENED MARCH 9, 2005

OVER 650,000 VISITS
goal is one million

page redesign Feb 15 2022