JJJLONGHAIR Photo Page
POLLS



NEW  in April 2020 see the poll outcome. Scroll to bottom of page!
You never know when the poll host will stop hosting the poll 
( some are 8 years old+) 

I did screen shots April 2020 to protect everything.
Polls are still open!
Cast your vote!
Lets keep going...
Cast your vote on hair related subjects!

Nothing to sign up for! Just VOTE and click "view" to see results!

Or to see results without voting, click VIEW!
Thank you for participating!!



Vote or simply  view results!


Multiple Answers accepted in the Oils poll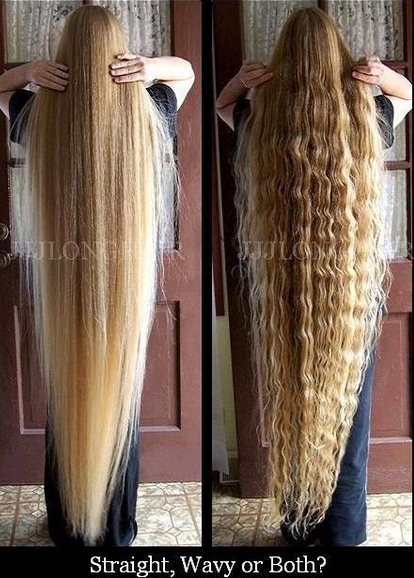 Vote today!

THANKS FOR VOTING
POLL OUTCOME AS OF APRIL 2020...
SEE IT BELOW!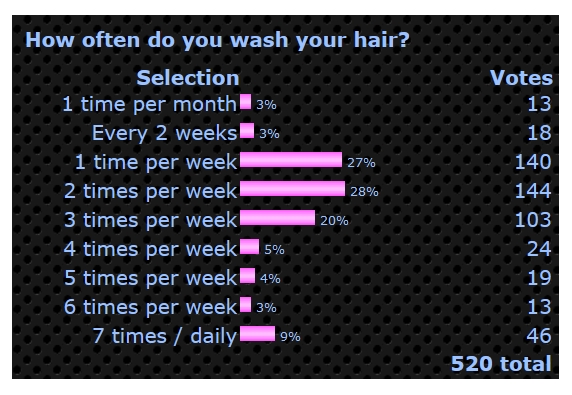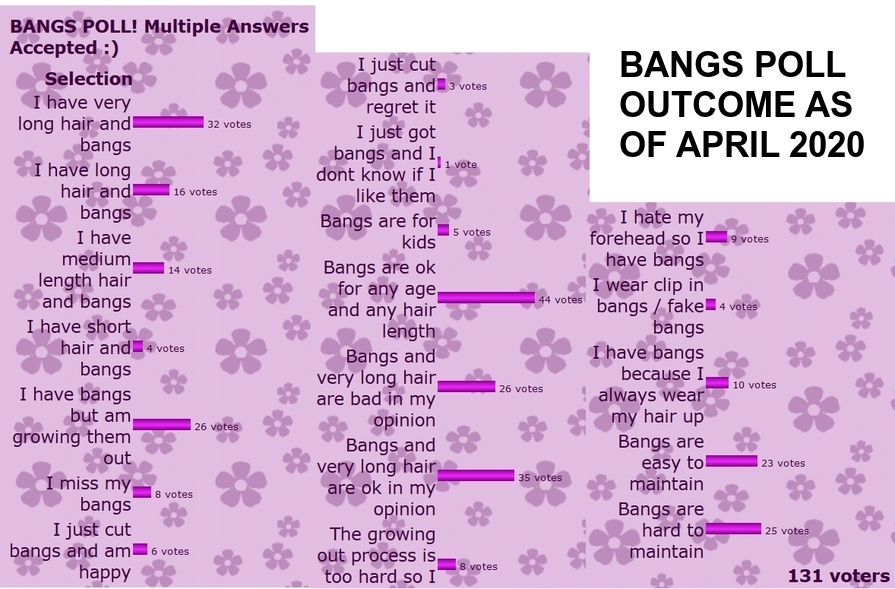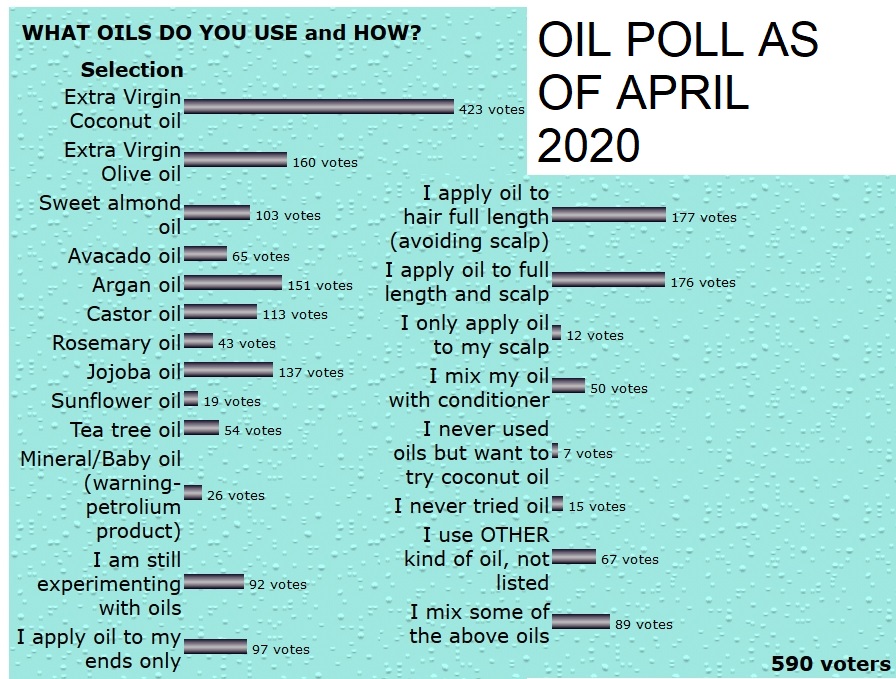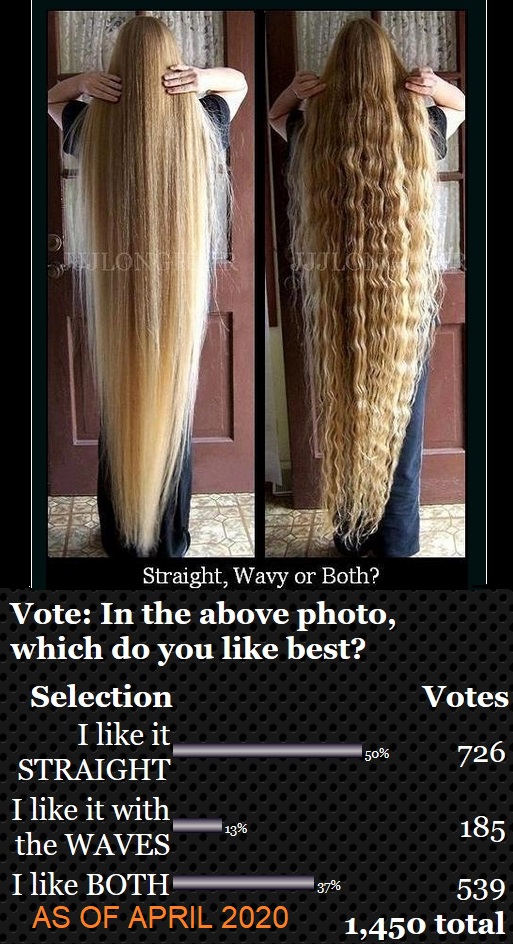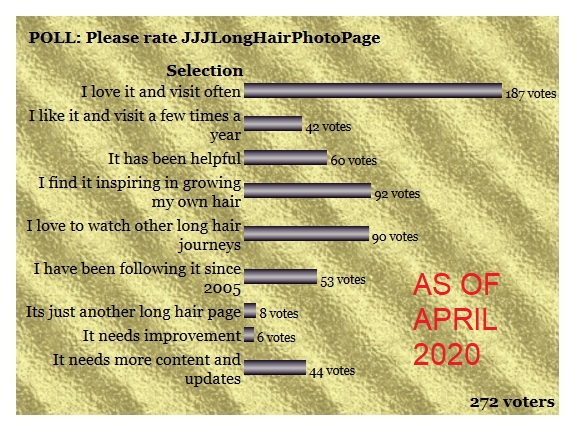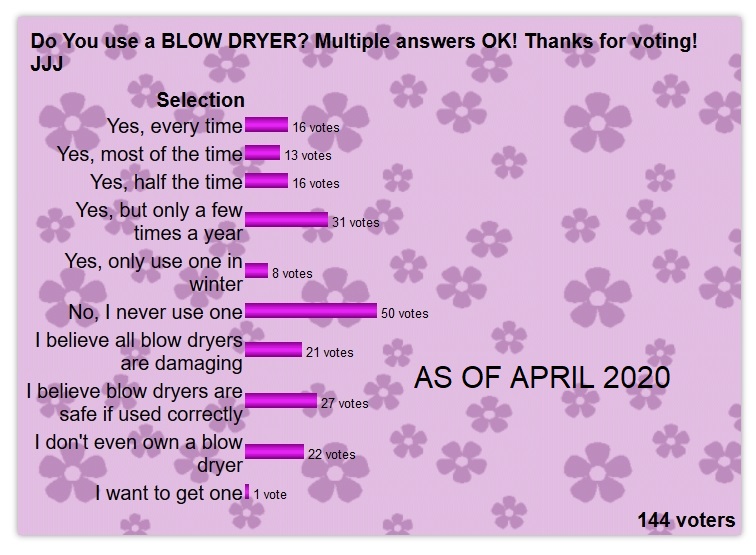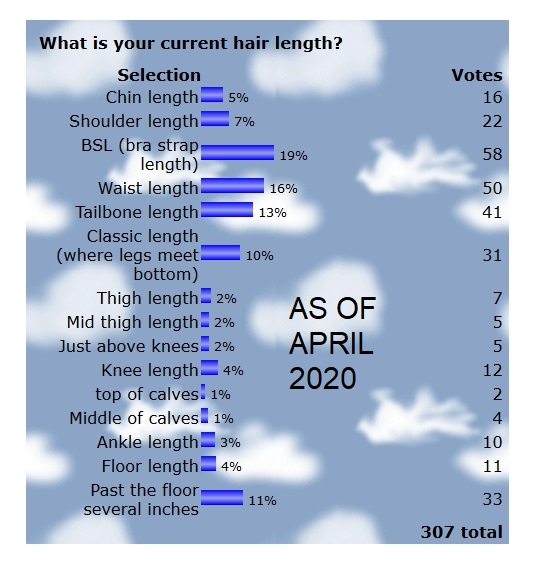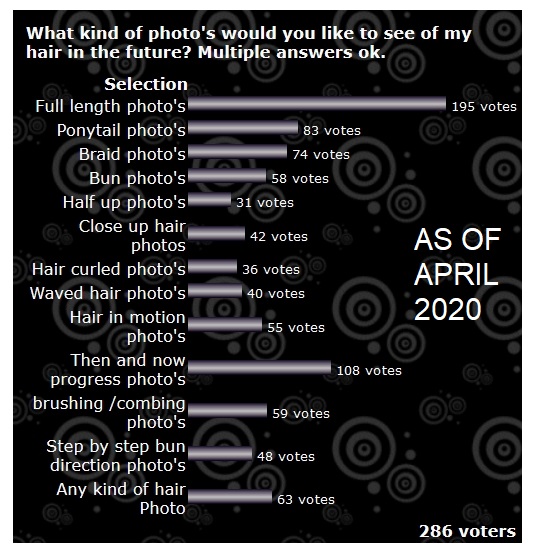 THANKS TO EVERYONE WHO CAST
THEIR VOTE!
THIS IS VERY INTERESTING!!!
XOXO JJJ
POLLS moved from subpage 7-12-13 and made into a main page