JJJLONGHAIR Photo Page
HAIR TOOLS
---

UNDER CONSTRUCTION IN 2022 AND 2023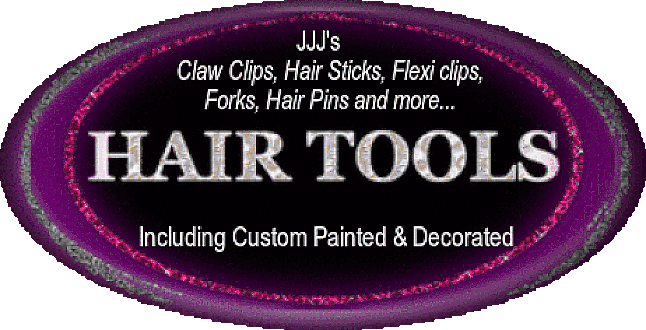 CHANGED PAGE TO "HAIR TOOLS"

 I use so many tools I plan to share here
Easier to navagate a page than photo albums where the photos are so small!!
I WILL BE SHARING LARGE PHOTOS!!
UNDER CONSTRUCTION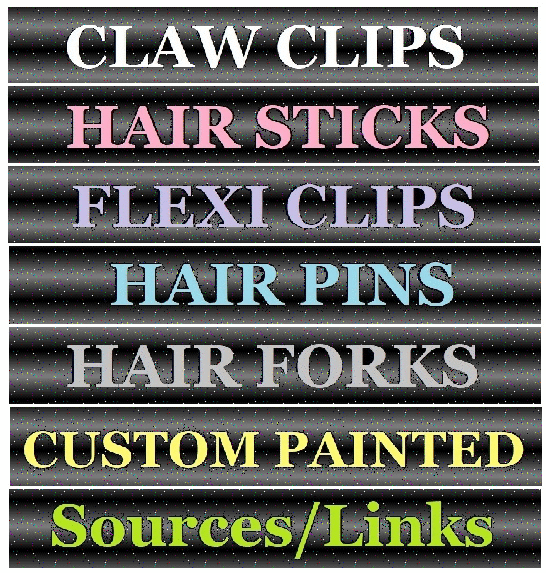 AND MORE IN 2022!



All about my favorite hair accessory CLAW CLIPS!
Photos of clips/History/info/custom paint videos!
Friends wearing the clips!!


UPDATE...this page changing to ALL HAIR accessories "HAIR TOOLS"

VIDEO PLAYER of CLIPS/STICKS I PAINTED & TUTORIALS USING THEM!
See RIGHT upper corner for drop down box menu for videos!


Play back to back or YOU choose what to watch!


VIDEO PLAYER ABOVE COURTESY OF YOUTUBE

MADE FOR THIS PAGE...GIVE IT A TRY

These and more are all over on my YouTube Channel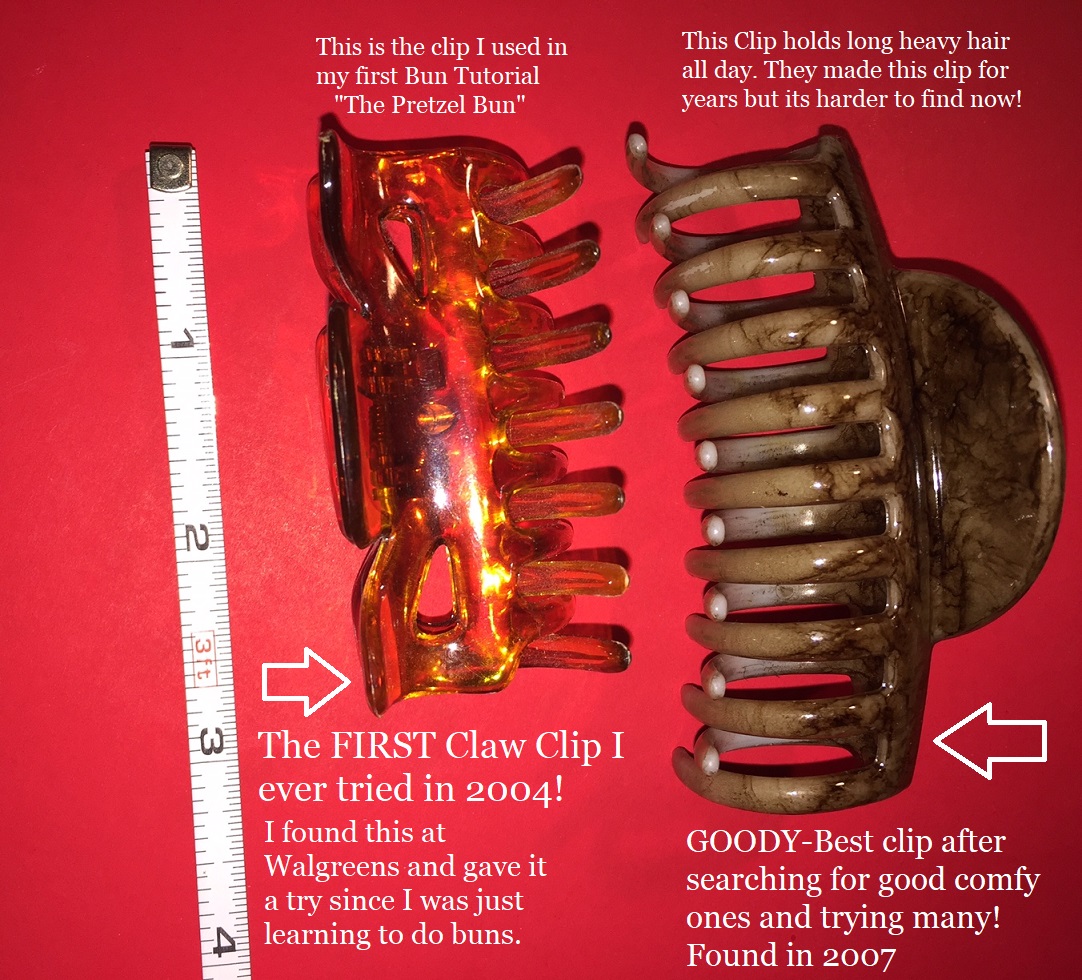 I learned to do BUNS with the aid of these claw clips!
When my hair got to the point where I was sitting on it,
I knew I was forced to wear it up more.
I believe without claw clips I would have given up growing my hair longer!
they gave me a comfortable option to easily wear my hair up almost everyday.
I even invented my first bun called the "PRETZEL BUN" using the above 2004 clip! 

VIDEO

I tried so many brands trying to find a good one and finally found these GOODY ones
and they worked better than all my other ones.
I do use other brands once in a while,
sadly beauty and quality does not always equal comfort.
I have tons of clips that I donated or are just
sitting here unused because they simply don't work well!

Since I wear 2 clips at a time in most cases,
I must have ones where the "ears" are not huge.
This is hard to find. I also prefer a "c" shape grip.
Everything about the above GOODY clips work!

Light weight

C grip

Strong

18 teeth on each-9 each side

elongated

reasonable price

minimal ears/grasps

smooth/not too sharp
Not everyone likes claw clips. But for me, they really work great.
One problem is they only came in brown and gray...
so one day in 2011 I decided to try painting one!
I started out simply using a clear with some glitter and
slowly advanced to colors and designs.
So I finally thought I would share how I do it.
JJJ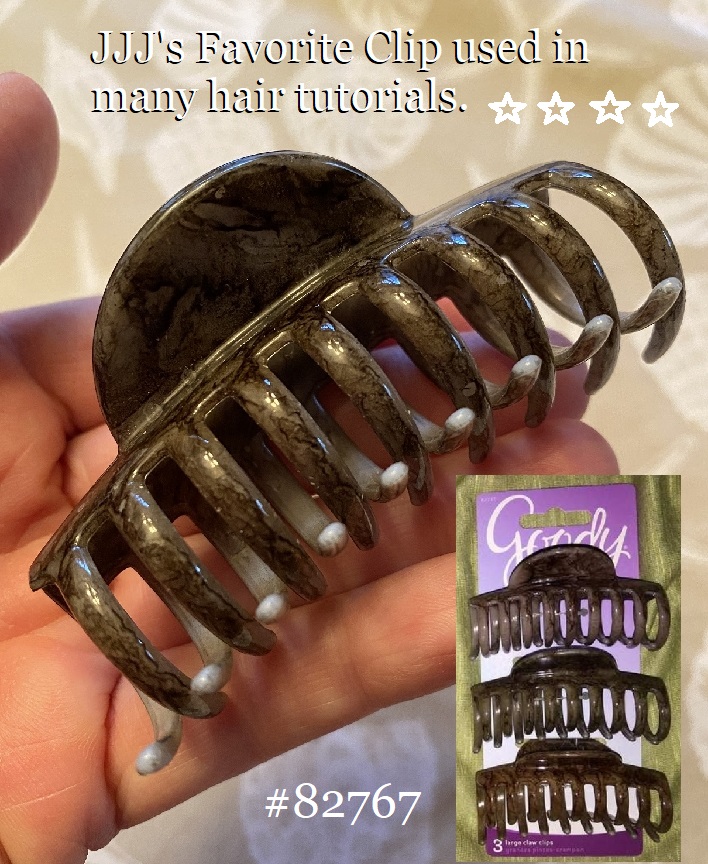 Best place to find them is SIMPLY HAIR ACCESSORIES
 BACK IN STORES 2022. See Walgreens in USA
or search online for

GOODY 82767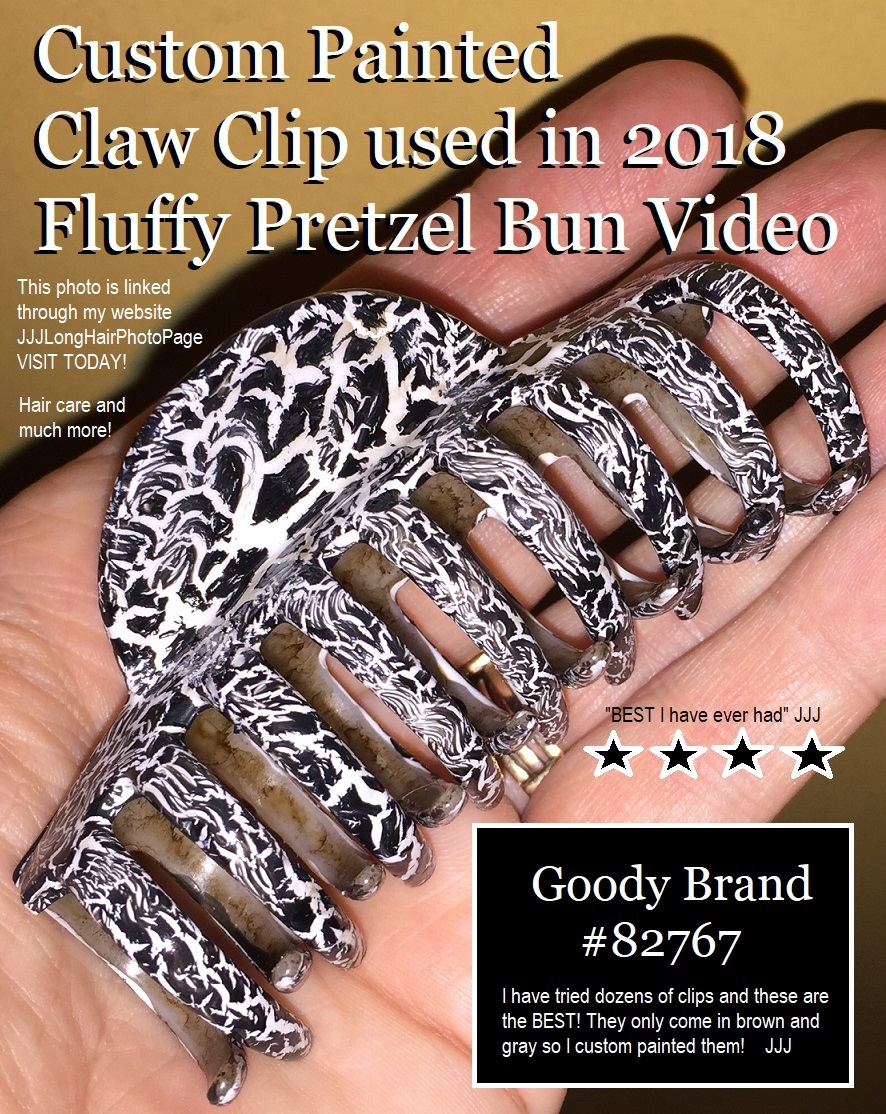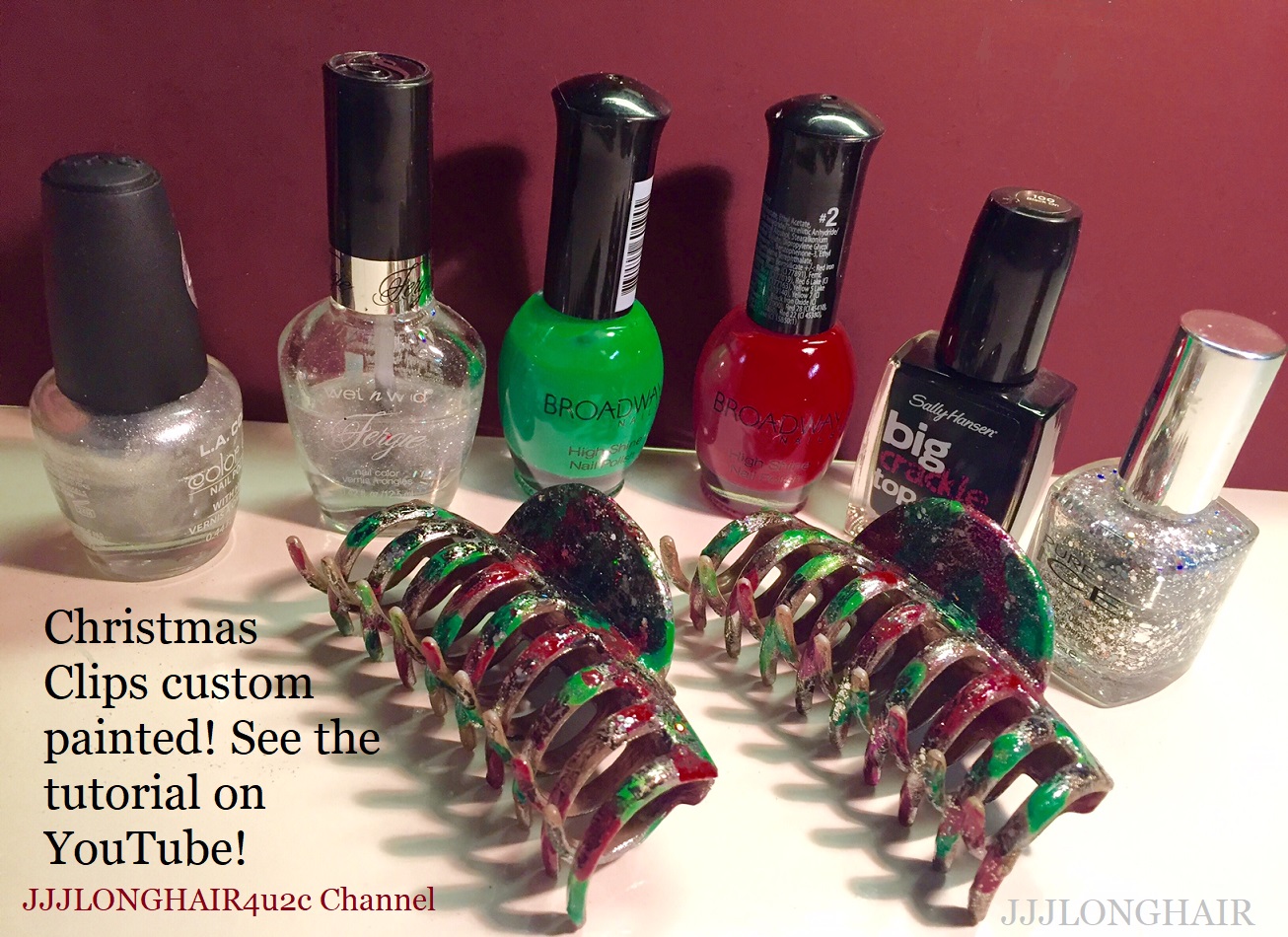 tutorial in above video player!!!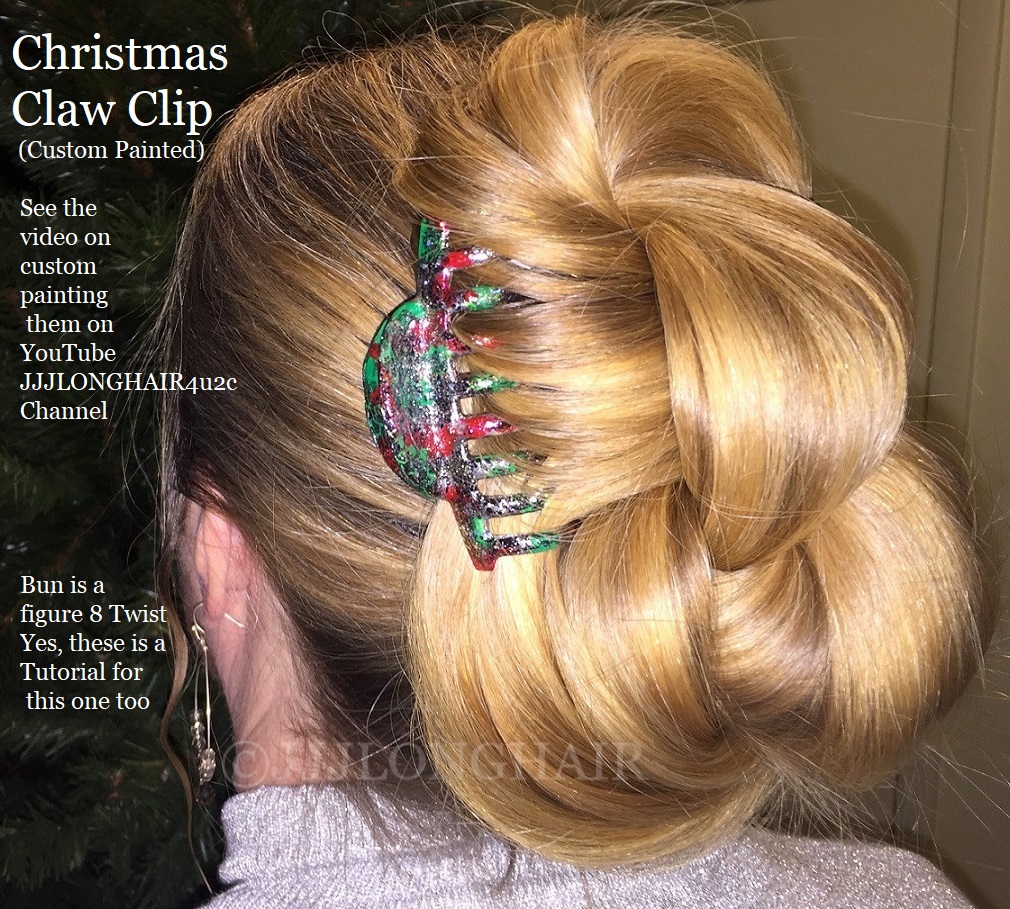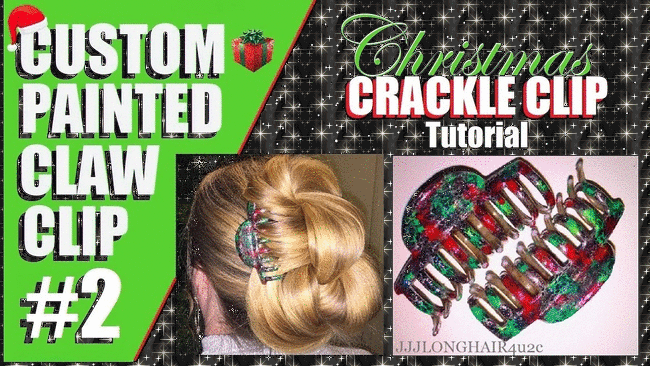 video in above player or...  watch directly on youtube CLICK HERE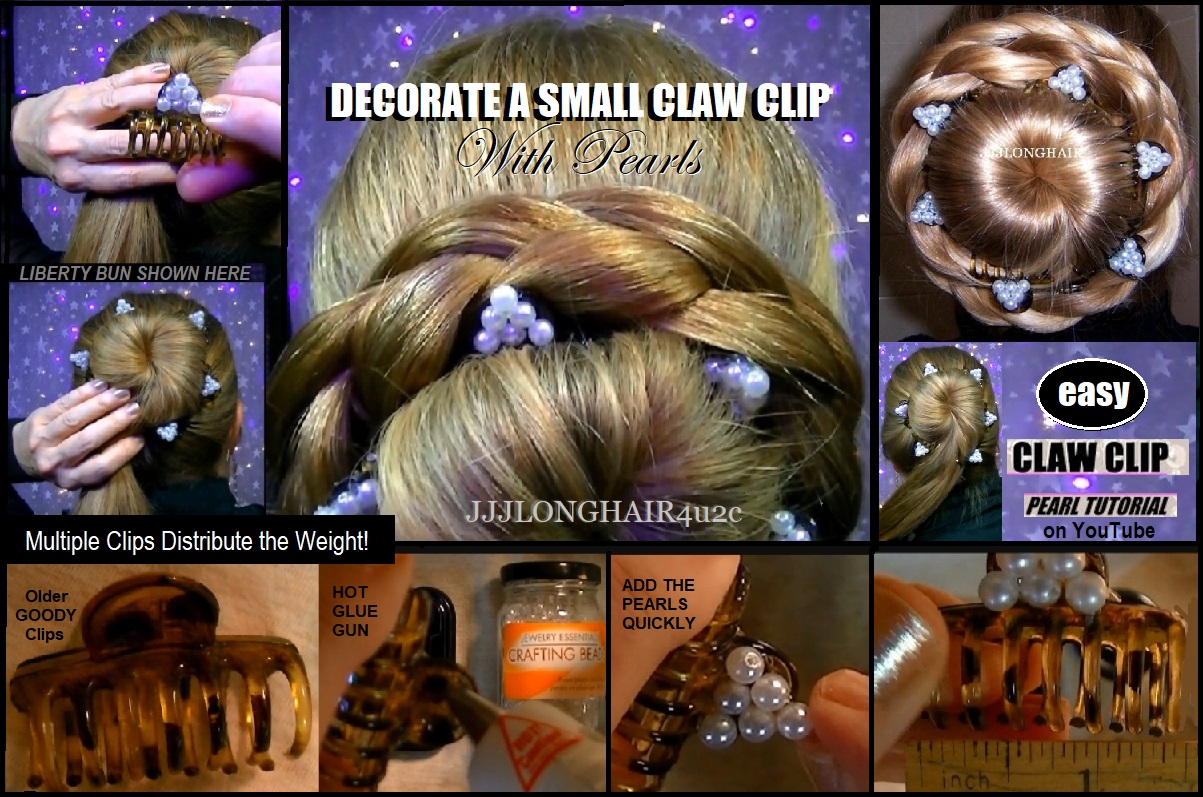 SEE THE TUTORIAL IN THE VIDEO PLAYER ABOVE or
DIRECTLY ON MY YOUTUBE CHANNEL
PEARL CLIP TUTORIAL CLICK HERE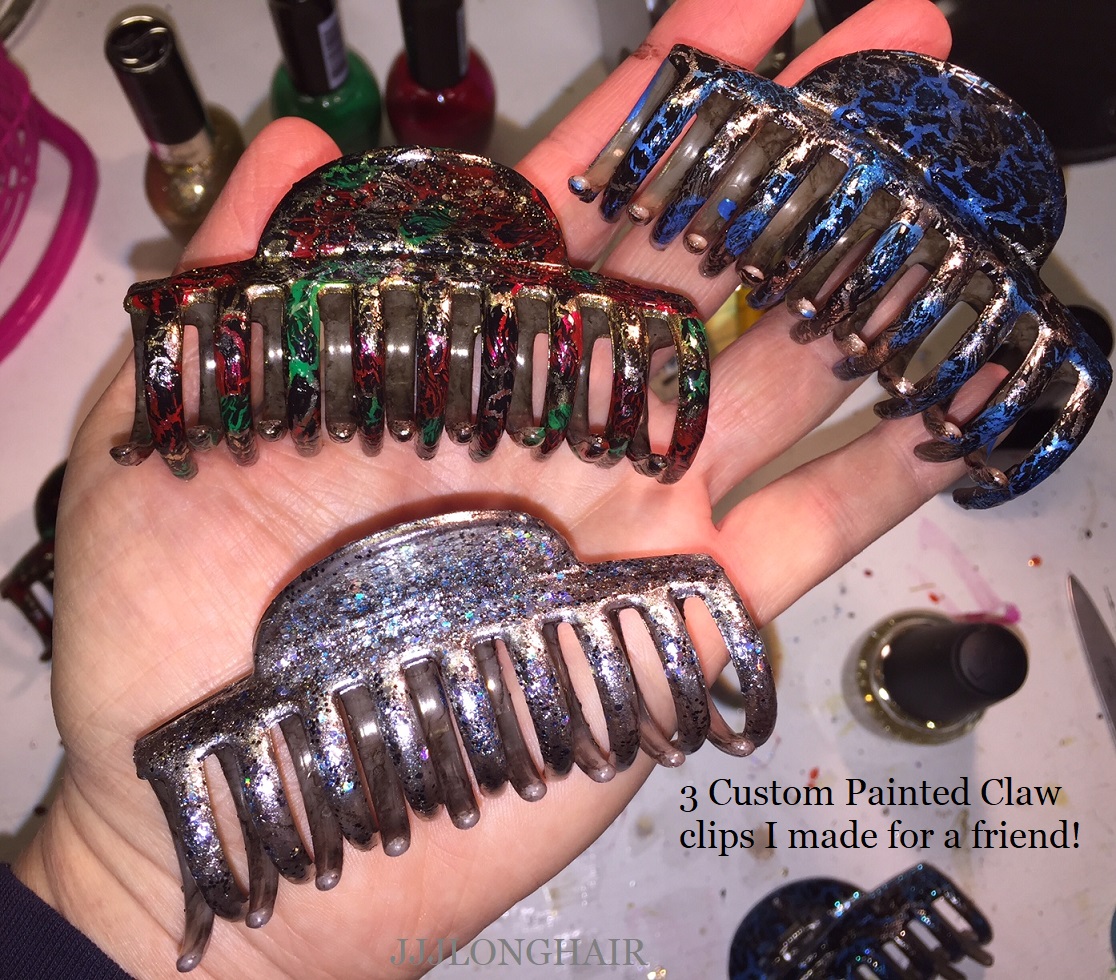 Redhead Rapunzel wearing some of my custom painted claw clips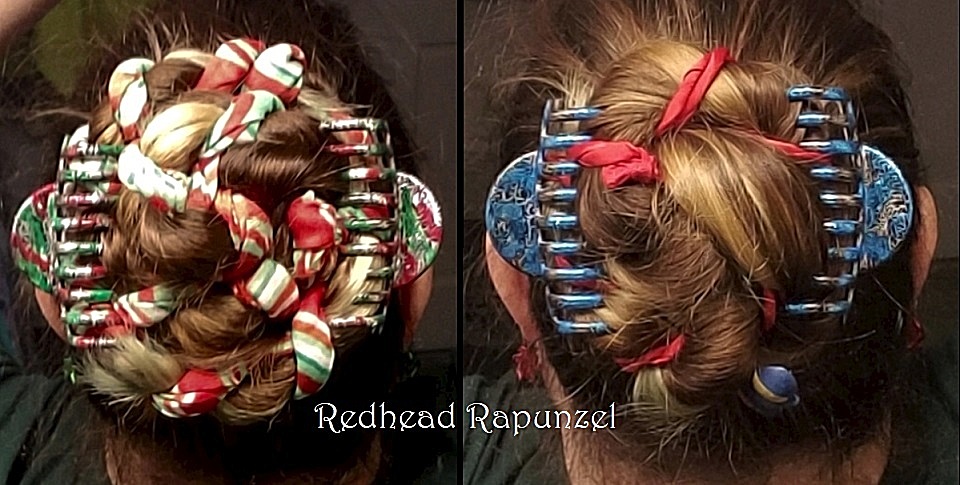 Visit her YouTube channel! 
REDHEAD RAPUNZEL CHANNEL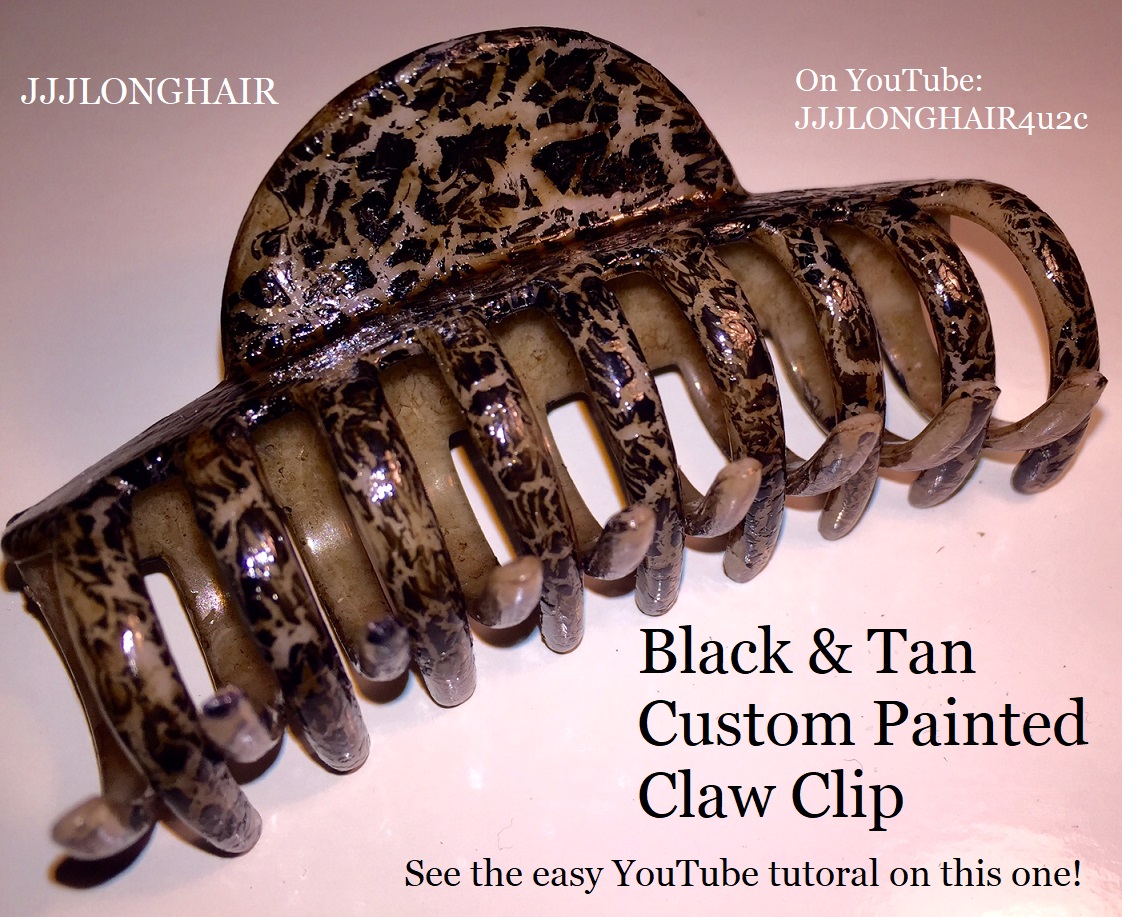 tutorial in above video player or click here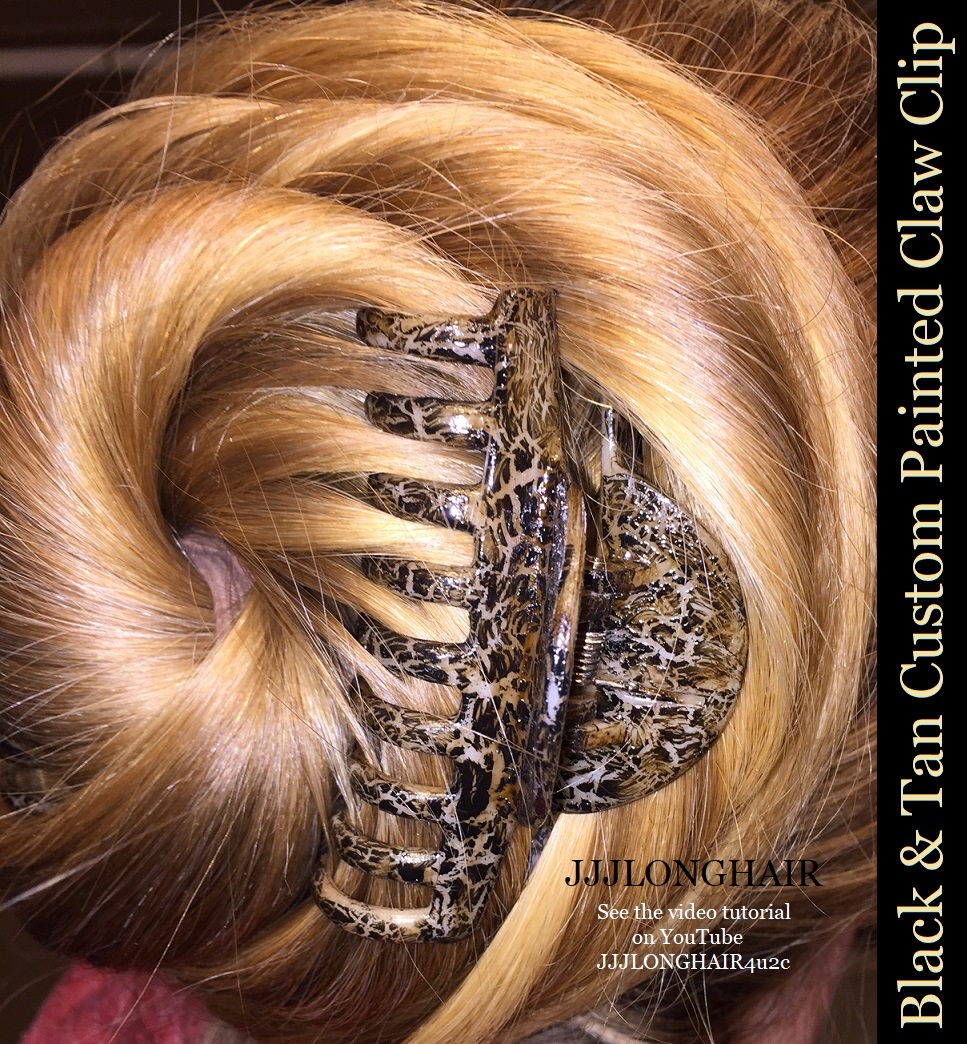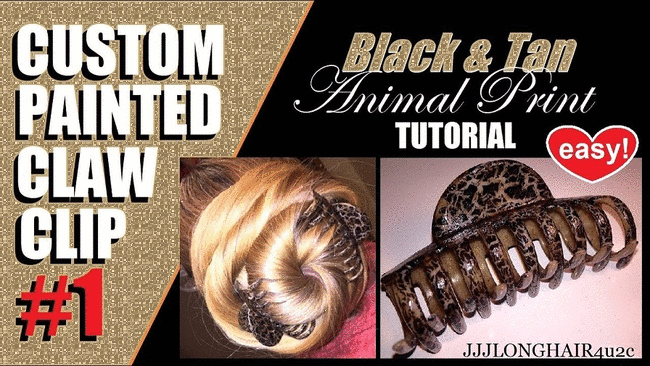 video in above player or...  watch directly on youtube click HERE
New counter added 5-19-20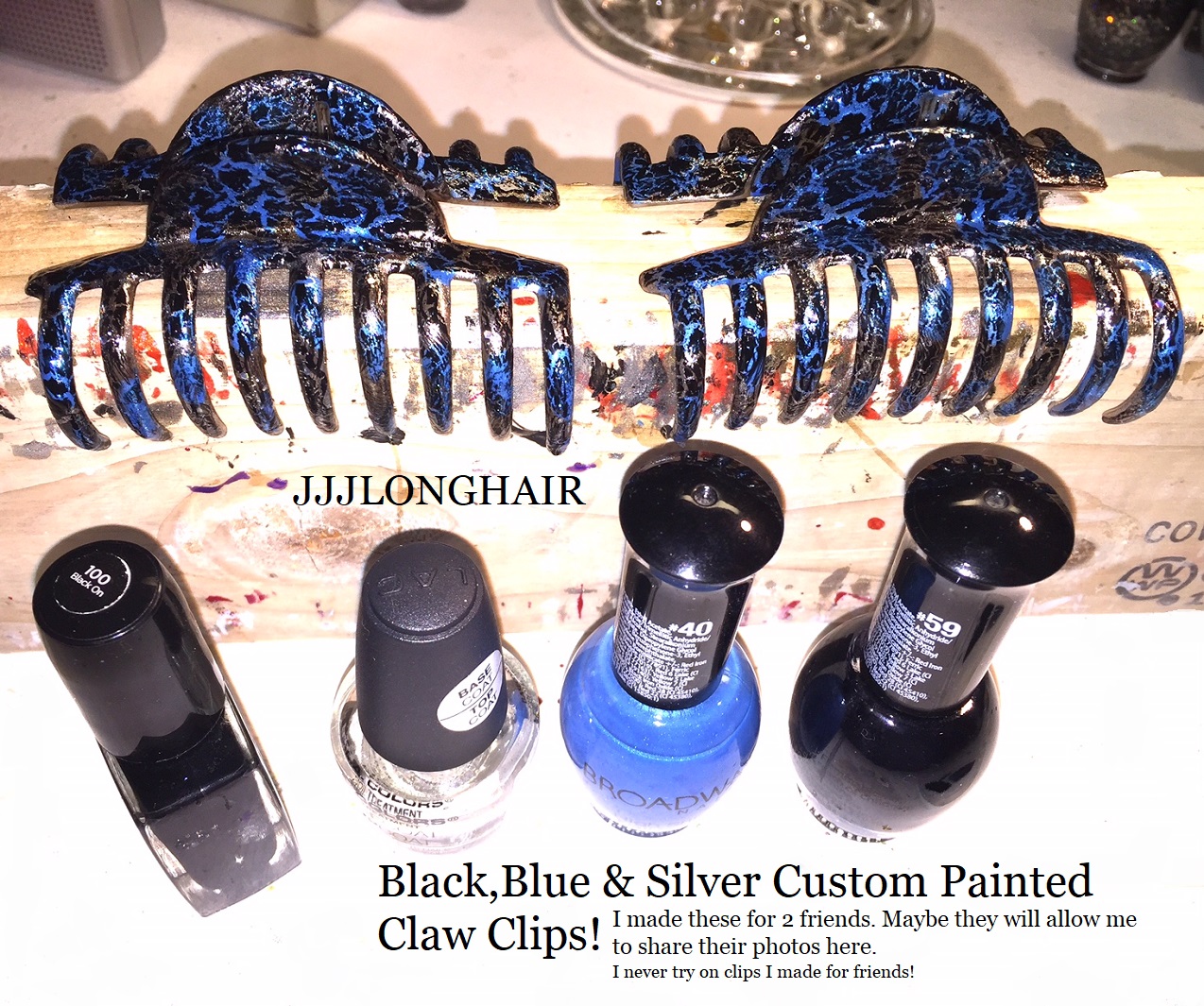 The "CLIP BUN"
My most watched YouTube hair tutorial!
DETAILS on the EXACT CLIP I used here!

I recently bought some clips planning a remake of this in HD.
My Original one (video below with 167,000 vviews) was done with a webcam in 2009!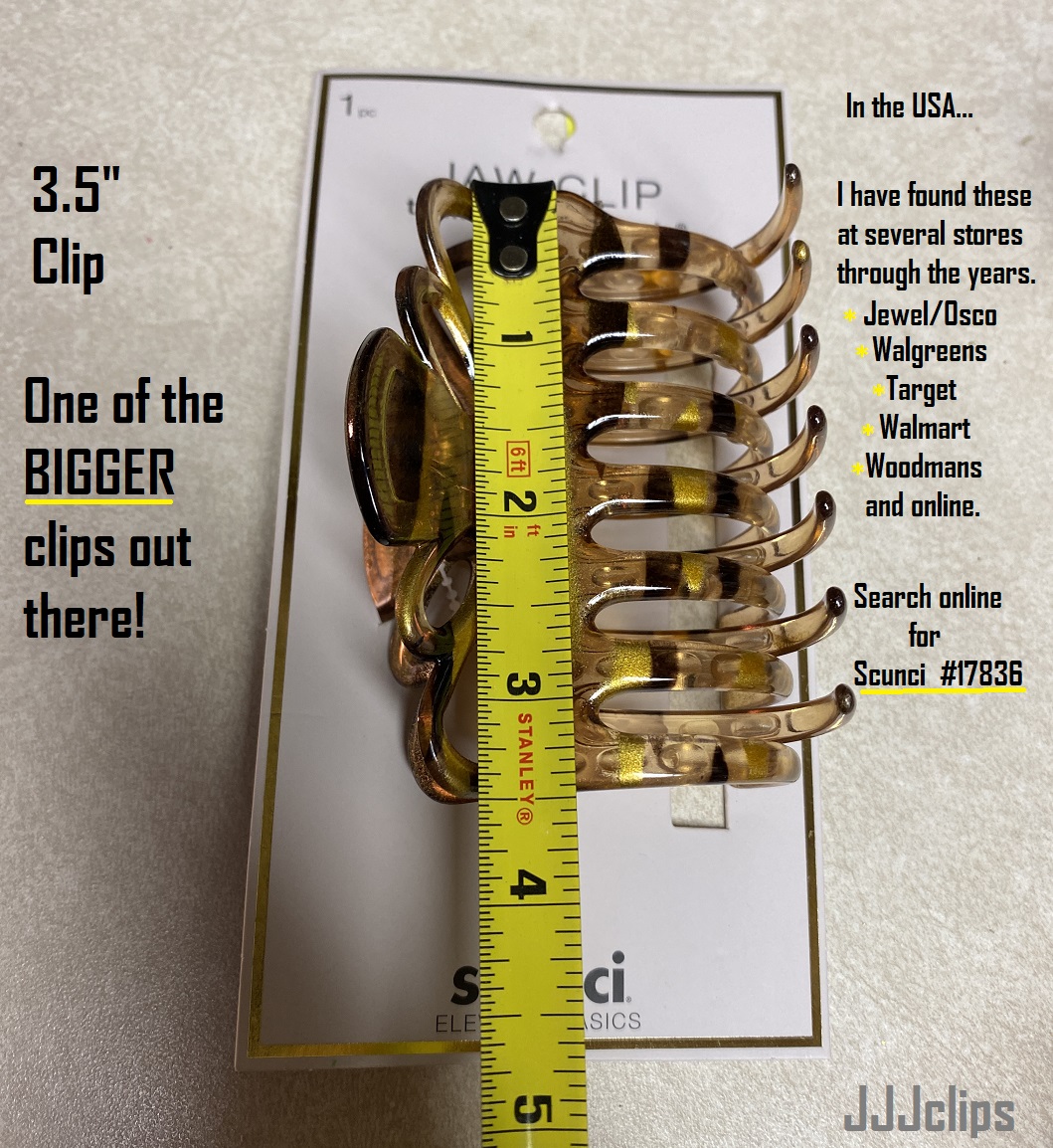 These clips have been around for many years considering
I made my original clip bun in 2009! I am posting this info in 2020!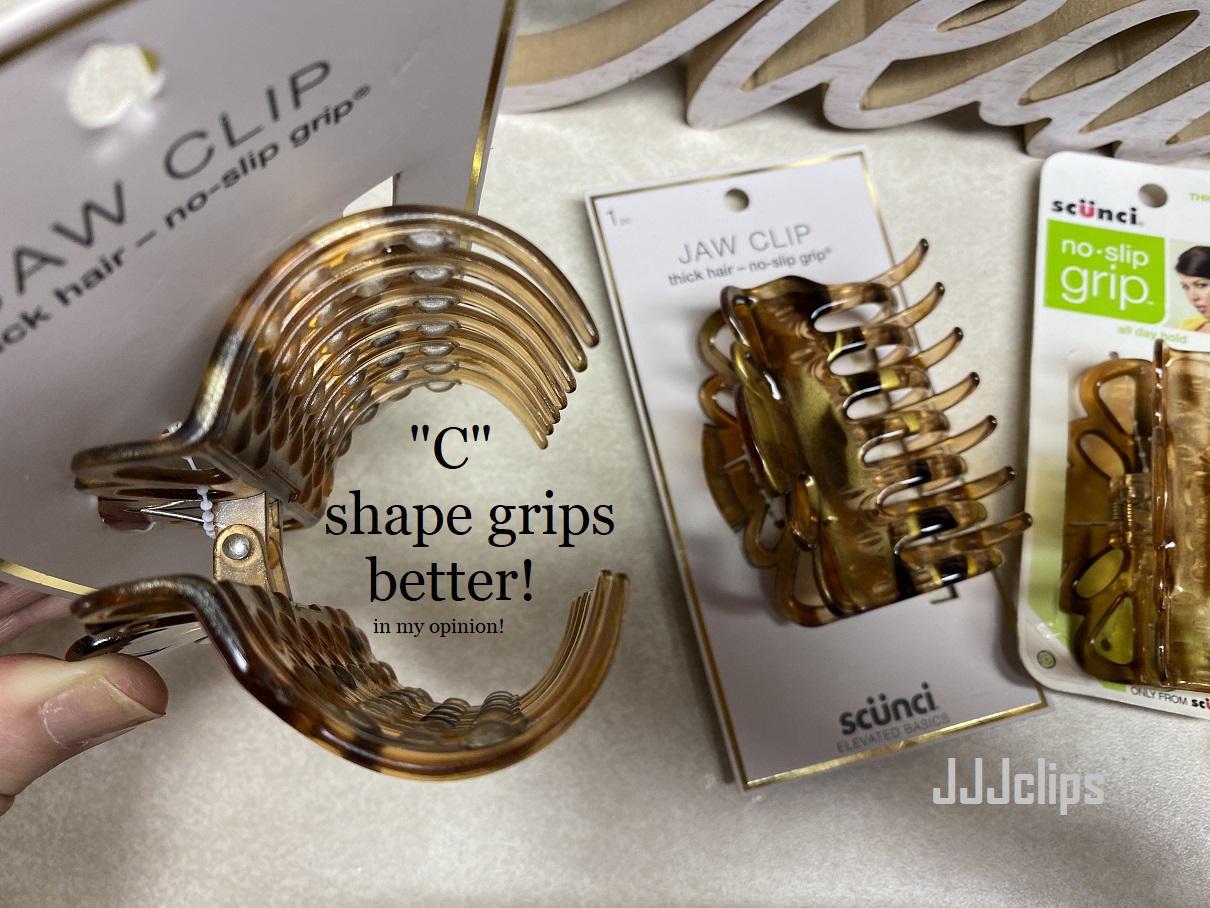 I like the C shape opening. They hold more hair tighter. Yet they don't hurt!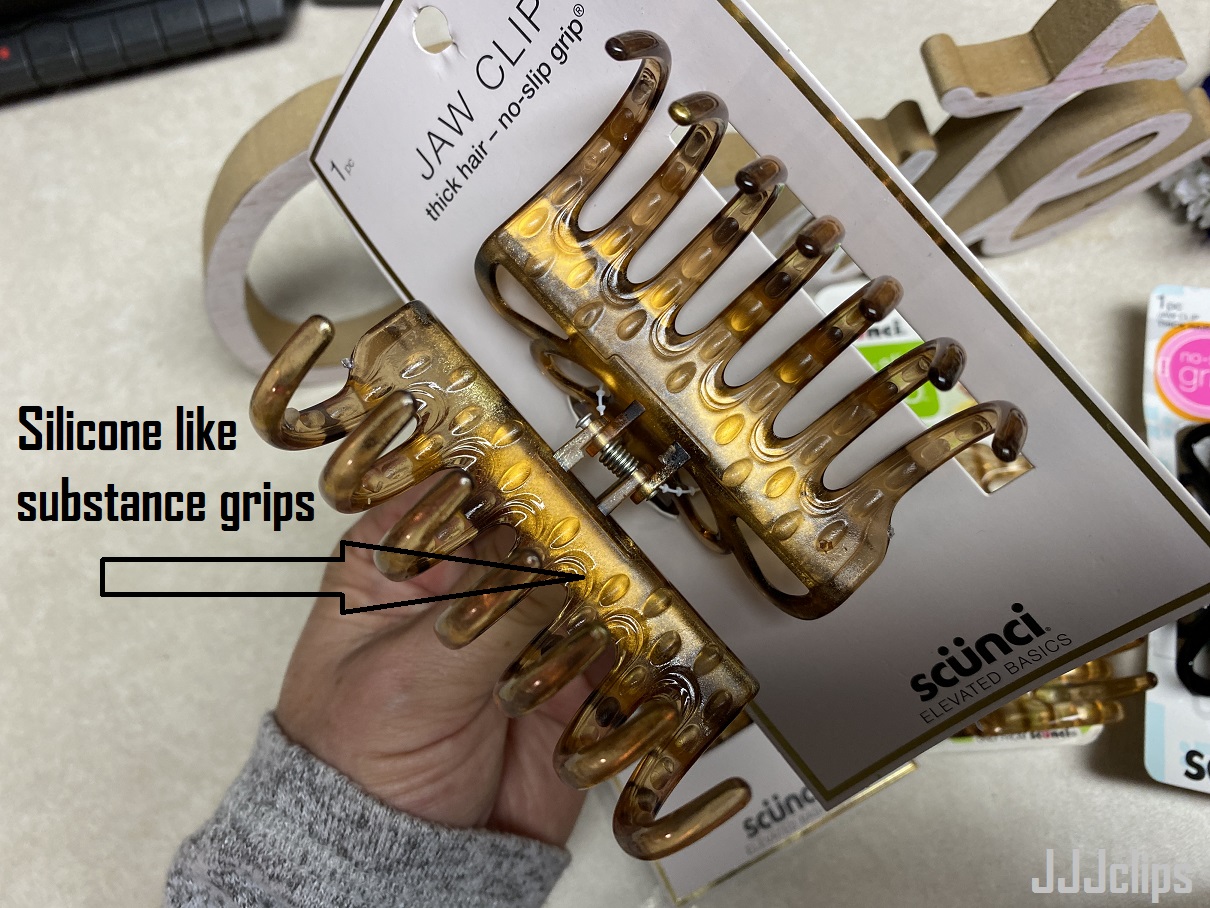 These clips have a "grippy substance" inside. The packaging does not say
what this is made from, but it feels like silicone. It remains "soft" and
grippy yet not sticky. Even after 11 years the substance is still
intact and soft. This helps keep the clip from moving!
Thanks for reading! If you like this bun, TRY IT!
Get your biggest clip for your hair. Mine was kneelength/56" here!
COMMENT AND SUBSCRIBE ON MY CHANNEL!
M O R E    COMING SOON
Page is optimezed for mobile devices
which account for 75% of users