JJJLONGHAIR Photo Page
GUESTBOOK
J J J ' S   G U E S T B O O K
and my other places on the web


Leave a comment or ask a question. Tell me about your long hair journey.
I TRY TO COMMENT BACK asap if YOU ASK ME A QUESTION.
I am also collecting questions for a Q & A Page coming in 2021
My Guestbook also has UPDATES on
NEW VIDEOS with LINKS!
VISIT TODAY!  GUESTBOOK
JJJ'S HUGE YOUTUBE CHANNEL!
OVER 140 VIDEOS! since 2007!


JJJLONGHAIR 4u2c Youtube Channel



Bun TUTORIALS  Art of Hair videos  Slideshows  THIS IS MY MAIN CHANNEL
Opened in 2007. NOW VIDEOS IN HD. VISIT TODAY! S U B S C R I B E Thanks!

ORIGINAL YOUTUBE CHANNEL

JJJLONGHAIR PhotoPage Channel



Hair care tips, Accessories and Products. THIS IS MY ORIGINAL CHANNEL
opened in 2006. Mostly for ladies growing long hair. Learn many of my tips here. Visit and SUBSCRIBE!
Lost access to this channel in 2019 and hoping to get back in!!!

FACEBOOK PAGE....LOTS OF CONTENT!


JJJ's Facebook 


NOW A New PAGE CREATED BY ME May 2014 Check it out and LIKE!LOTS OF PHOTOs Including
Hair up in buns, Hair down, Hair comparison photos, hair tools and accessories and more!
LIKE MY PAGE and be in touch with me! Thanks
BLOG


JJJ's BLOG- Finding My Best Hair Length


A blog about  eventually going shorter since I have reached all of my length goals.
TRIMS AND EXCLUSIVE CONTENT!

Health over length and finding the best length where my hair will be long but at its optimal length.
2020 my hair is 70" and at floor.
flickr


flickr photos


A few photos here from various years.HAIR UP AND DOWN! Read other peoples comments too!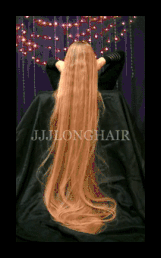 Thanks for visiting this page...
JJJLONGHAIR