JJJLONGHAIR Photo Page
HistoryVideo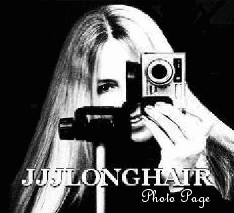 "JJJs Hair History Video's"
Showing some early  photos of my hair from childhood up until 2010 in the first video here. Also showing in the hair history video, my hair in buns from the first ones I learned in 2005 until 2010. (see bun pages for more)

I started my longer hair journey on the internet in January of 2005 with hair 36" long. Now 8 years later my hair is 73"and floor length. There has been lots of trimming in the past 8 years. I have had many periods of maintaining my hair at certain lengths to improve the hemilne which for me is the hardest part of having long hair! My hair grows average of 7" per year. It's been a learning journey for me since I never grew my hair beyond tail bone length in all the years I had long hair. I have made many changes in hair products and hair care and am still learning! Visit my personal hair care page for more info.

Below is a hair history slide show for anyone curious. Thanks for visiting! Remember I have many more videos on youtube.
I also have a second video channel that shows you hair tools, products and more." Youtube2 "

My very first videos shown here!

2005 to 2011 Hair Video's
Here are a few videos I selected showing my hair progress in several years.

2005
2005/2006 still motion 1 2005/2006 still motion 2 2007 2008 2009 56" hair 2011 long hair wrangler
Stay in touch for more progress video's.
People who visit my site are true long hair fans and I hope I have inspired some of you in some way. Thank you for visiting. JJJ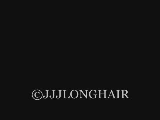 October 2011 I created this page with a few videos from youtube to show some progress from 2005 to 2011.
Below are some unique Kaleidoscope videos I made.
Please enjoy.
Photos and Videos edited and created by JJJLONGHAIR
Art of hair-Kaleidoscope 1 Art of hair kaleidoscope 2


Thank You For Visiting!
 This counter added June 8, 2006
 * This page was closed for 6 weeks Jan 2007 to Feb 19 2007
COUNTER READING 18,335 FEB19,2007 UPON RE-OPENING
*
*