JJJLONGHAIR Photo Page
News Page

JJJLONGHAIR PHOTO PAGE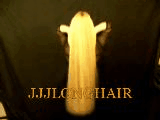 & UPDATE PAGE!
  This Sites Page Updates, My Newest Youtube Videos,
  My Hair Progress, Hair Related News,New hair products I have tried,
Hair tips, New Youtube Channels for Long Hair, news about my facebook page and Other Info!

Anyone trying to reach me can leave a message in my GUESTBOOK.



THIS NEWS PAGE MIGHT

BE CLOSING...WILL YOU MISS IT?

SEE POLL at TOP
(so far people want to keep it open, STAYING OPEN FOR NOW

)
JANUARY 2022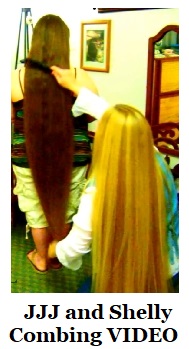 EXCLUSIVE & PRIVATE VIDEO!!!
JJJ COMBS SHELLY RAPUNZELS HAIR!CLICK HERE
AN OLDER VIDEO NEVER POSTED BEFORE!
SEE SHELLYS AMAZING HAIR!
A FUNDRAISING VIDEO
SHELLY RAPUNZELS NEW YOUTUBE CHANNEL
I EDITED ALL OF THE VIDEOS FOR HER SENT THEM FOR HER TO POST!

JANUARY 22, 2022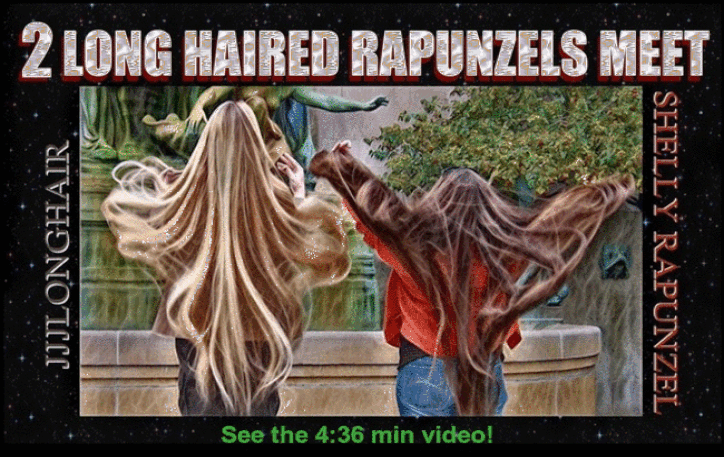 NEW VIDEO of OLD FOOTAGE!
Please read info on youtube under
video for important news and request.
(MY HAIR IS AT ANKLE LENGTH 2022)
Hope to make this a more productive year
for videos as last year was challenging
for me and Im sure many of you as well.

NEWS PAGE

I may change updating quarterly
OR SIMPLY AS I HAVE NEW NEWS OR CONTENT.
Hair is still at ankles...delayed bigger trim.
Its been a challenging year in 2021
and I just decided to wait.
MY VIDEOS in 2021

LONG HAIR STRANDS see it here

THE BOUQUET UPDO see it here

PRETZEL LOG BUN see it here

2 CHOPSTICK BUNS see it here

PRETZEL BUN WITH 2 FLEXI CLIPS see it here

BUTTERFLY AND BLONDE HAIR see it here

MY CHANNEL LAYOUT IN 2013 see it here
Some other videos were opened to public but are not "NEW"
MY CHANNEL: CLICK to VISIT
I also stopped posting in the calendar.
I dont think its been viewed enough to bother with it anymore.
I AM working on the photo albums here, but honestly,
 THIS WEBSITE made the pictures so small that its just not
great anymore... plus I found them hard to scroll on a phone.

I am working on a bun video page 2.
I am adding photos to the albums and reorganizing them.
Sorry if you visited and the photo albums were not opening!!!
I had issues with this site for 4 months, should be fixed now.
NEW VIDEO LINKS ADDED FOR 7 NEW MAY VIDEOS


2020

HAIR TRIM OF 2 INCHES. HAIR IS NOW 3 INCHES FROM FLOOR.
AND APPROX 67-68"

THE ENDS LOOK BETTER!
REMAKE VIDEOS PAGE ONE AND TWO IN THE CALENDAR!

PAGE ONE CLICK HERE

PAGE TWO CLICK HERE


HAIR TRIM of 1 inch..hair was touching floor again
PLEASE SEE WHAT HAIR STICKS I HAVE BEEN WORKING ON FOR WEEKS

New video! Hair Stick Projects https://youtu.be/p4Jc9gmdCcw
HAIR CARE CHANGE:

DUE TO HARD WATER ISSUES I HAVE BEEN RINSING
WITH 2 TSP APPLE CIDER VINIGAR AND 4-6 CUPS WATER.
SHAMPOO AND CONDITION AND POUR OVER LENGTH AND LEAVE IN.
THIS HELPS BRING THE PH BALANCE BACK,
LEAVES HAIR EASIER TO COMB AND MAKES IT SHINE.
NO VINEGAR SMELL LEFT BEHIND.


New video- folded braid bun https://youtu.be/hG2tFKGHQHA

Working on hairstick projects...see video above

3 new videos this month
Double flexi bun  https://youtu.be/gu6dKV2SGis
Messy rope with new red sticks https://youtu.be/-NQKnQtTUVc

5 clip fun bun (cinnamon style) https://youtu.be/AR6dohHarXE


Undone buns video https://youtu.be/Fv4z2uuDD28


2020
The calendar is full of content...
check out JULY's Theme HERE
Hair is still around 70" but Im wanting a trim badly.
No youtube videos for a while...life is too hectic and I had an injury
that prevented me from doing anything.
More later this month and a blog coming soon explaining some details.
THANKS FOR VISITING!!

VOTE IN THE POLL TOO! THANK YOU


2020
Seems like people like this page so
I will keep it open for now. Thanks for the feedback!!

I plan on removing lots of old content and keeping it
more simple with only the past years news.
The page could be endless otherwise!
REMEMBER, I post updates in the guestbook too.
I am asking for questions for a new Q & A Page.
Ask in my guestbook either publicly or privatley.
STATE that it is for my Q and A. (I wont post who asked)
Thank you!
 and...LOOK in calendar for fun content every month.


 2020
  7 NEW VIDEO/SLIDESHOWS

50 STEP by STEP PHOTO TUTORIALS CLICK HERE
(ENTIRE COLLECTION IN 50 PHOTOS OR SEE ONLY THE HD ONES OR THE OLDER ONES BELOW)


31 HIGH DEF STEP BY STEP CLICK HERE

19 OLDER (LOW DEF) STEP BY STEP CLICK HERE

DOUBLE VISION SLIDESHOW! CLICK HERE
(POPULAR)

PONYTAIL PULL THRU CLICK HERE
(POPULAR)

LONG HAIR ABSTRACT HAIR VIDEO CLICK HERE

ABSTRACT  LONG HAIR SLIDESHOW CLICK HERE

I  POSTED A POLL ABOUT THIS PAGE STAYING OPEN. VOTE!
(YOU CAN VOTE ONCE PER DAY) SEE TOP OF PAGE







2020

Many updated pages ON THIS SITE!

Haircare page updated,

NEW YOUTUBE LINKS page
( Ladies tutorials only, all with personalized banners!)

NEW misc links page now open! adding more links


More animations/gifs added,

New step by step 2 page Under const,but open
 I am Making 20 step by step photos from my more recent videos!

 STEP BY STEP. PAGE 3 COMING SOON TOO..trimming/ cond recipe/ etc
NEW- find me other places animated header/fixed links!

approx 100 hours spent updating site so far!!! (stay home orders)
other things...

ALSO...opened 50 of my youtube videos for commenting so all are open!
Update info, add hashtags, add picture links to some videos...

Made hairsticks...see in future video!
Made new animated gifs for this site from 70" hair video & more!!!!
WOW!!!









March 2020

Sorry I have been away for so long! I am BACK after a very hectic year.I plan to update this site and have already added some things. Look for changes coming!I do have 4 new videos on youtube in 2020 so please check those out! See current length in the 4 combs video!!


2019
3 NEW VIDEOS on custom painting Clips and a NEW PAGE about CLAW CLIPS!
Check out the new BUN PHOTOS on this NEW PAGE!

PLUS A VIDEO PLAYER to see painting tutorials

My hair is still to the floor...Delay in the trim, its about 74"
~HAPPY HOLIDAYS~


2019


2019


These 3 months were spent settling some business and
now I can focus a bit more on HAIR.

2019


So many NEW VIDEOS on Youtube! Click below titles to watch videos!

Paranda bun/3B Bun/Lazy wrap/Making waves
Hair 73" and at floor


2018


6 NEW VIDEOS!


faking shorter hair/

Rose Bun/

Giant Octopus/

Hidden hair/

X crossed stick bun/

figure 8 with spin pins
SEE ALL OF MY NEW VIDEOS 
CLICK=> CALENDAR PAGE right here on my site!!
quieter than youtube...


 2018


Comfy Cinnamon LINK   

Fluffy Pretzel LINK 

Tail Loop LINK 

Split and Samurai Bun LINK
LENGTH UPDATE... Hair 73" and I am trimming and maintaining around floor for a while. Since September 2017 I have cut 18"
and NO there are no length photos yet until I am happy with how it looks.

2018
Completed the new step by step page.
Cut 2" to get hair off ground this month.
So far 17 inches trimmed a little at a time in the past year or more. Getting ready to trim more but no hurry.
Hair is still 70 plus inches...have to measure


2018

NEW PAGE UNDER CONSTRUCTION!
"STEP-BY-STEP"
Take a look HERE
HAIR MUSIC PAGE NOW WITH 118 SONGS! see it here
I have been collecting this music for many years and recently found many new songs that mention HAIR in some form!
NEW BUN PHOTO! Works without photobucket! Yay I think I figured it out!
Although I took the photo in March, here it is in the April Callendar! ROSE BUN PHOTO


 2018
2 videos posted

 HAIR-MY HAIR IS ABOUT 75" long and I will be trimming 14+ inches soon (already did 14 in several trims)


2018

1VIDEO POSTED on YouTube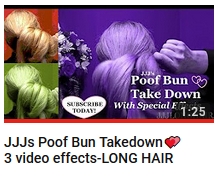 2018 (Happy New Year)
Hair is 75" after cutting 14" in the last several months.  I trim/dust the ends 1-2 times a month. I am planning on cutting at least 14" soon.
Life has been crazy and hectic with not much time to focus on hair projects. I am creating a space in my home for video as my last space got filled up after I inherited hundreds of items with no place to store them! I have so many ideas and projects lined up but little time to devote to hair video or photos. One big one is fixing this site since there were some issues that destroyed many pages. I have months of projects ahead of me!
I am also very busy at home with a family member living here and its VERY hard to focus on these projects! I can't wait until my life gets back to normal as its been one thing after another since 2012! I will update again soon.

 NEW VIDEO-EASY HAND WRAP POOF BUN POSTED SEPTEMBER 27TH 2017. 
JUST BEFORE MAKING THIS VIDEO I TRIMMED 10" AND LATER DID SEVERAL MORE SMALL TRIMS THAT AMOUNTED TO ABOUT 13". YOU CAN HARDLY TELL IN THE VIDEO! TODAY MY HAIR IS STILL 75" AND TOUCHES THE FLOOR.
AND...LONG HAIR COMPILATION VIDEO WITH 14 VIDEO SEGMANTS OF MY FAVORITE VIDEOS.

 ATTENTION YOUTUBE USERS! HERE IS A PLACE TO ASK ME QUESTIONS OR COMMENT
ON YOUTUBE! I ANSWER EVERYONE! SEE IT HERE

AUGUST,SEPT,OCT,NOV,DEC 2017-NO ACTIVITY-partly due to technical issues!

 Monthly updates for the current year with listings of anything new including hair measurment, new videos,Page Updates, Photos and some personal info/blog.
Everything now listed by MONTH on this page and the current month will be at the TOP.
APRIL,MAY,JUNE & JULY 2017
July 10 2017

I have been absent from online for a few months and have done nothing hair related. Too many other things taking all of my time as well as little motivation to do any videos or new photos.I have not even cut or trimmed my hair yet, my focus has been elsewhere to be honest, and I just bun hair and forget it.

Also...I just found out that my photo hosting from Photobucket has changed their policy suddenly without notice in June and destroyed many web pages, blogs and online businesses that depended on them across the internet. Third party hosting is what it was called. This allowed thousands of users to link photos etc on other sites. This Zoomshares site did not offer this so I had to use photobucket for over 10 years. This has effected my site as I now have lost my LINKS PAGE,  10 SUBPAGES and multiple Callendar photos like BUN OF THE MONTH.(some still work but not all) Every photo I had linked from Photobucket is now GONE or LOCKED from my account unless I pay $400.00 a year to get it to work again! I was paying 25.00 a year for a long time as a upgrade) This has destroyed many years of hard work. I refuse to pay $400.00 a year (as many others feel the same) There are many articles and complaints about Photobucket and there is a good one HERE

I can try to rebuild some of my content, but this will take time to figure out. I am hoping that Photobucket gets enough complaints and revises its policy!All effected photos have been replaced by a photobucket sign saying to upgrade. An example can be found below by clicking March Bun of the month.

I make no money on this site and have spent my own funds keeping it going since 2005. An additional $400.00 is not reasonable so I am going to do what I can to rebuild without Photobucket.

NOTE: ALL VIDEO and PHOTO ALBUMS were not effected by this.
For anyone following my bun of the month, I luckily copied and made a Photo album of about 3 years of buns.

Please comment in my guestbook.

Thank you, JJJ


2017

  JJJ's Bun of the Month HERE

 Have a FACEBOOK?  FIND, Follow & LIKE me there!
PHOTOS

VIDEOS

NEWS 

EMAIL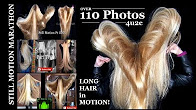 Still Motion Marathon VIDEO CLICK HERE
3 Combined hair in motion slideshows!


2017
With winter here in Illinois, the dry air can be hard on the hair. I have been mixing a spray bottle with 2 TBSP aloe vera gel, 1/3 Cup water and 10 drops jojoba oil and spraying the length before I bun it.
Conditioning is important now too and I always pre condition with conditioner, cocnut oil and water. DIRECTIONS

NEW Thumbnails for almost all of my YouTube Videos on my JJJLONGHAIR4u2c channel! Took me 2 weeks to create and post! They look so much better!
I also just shared a hair video from years back and you can see it here: RETRO VIDEO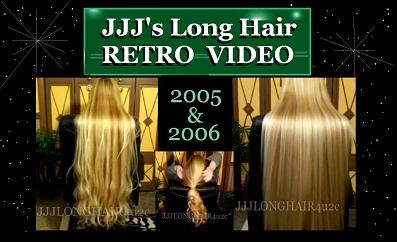 2005 & 2006 straight and curled hair looks super blonde and shiny with this camera!View and give it a thumbs up!

I have not trimmed my hair...still over 80" Stay tuned for news on this as I must do it soon!

In my second month on my VEGAN diet! So far so good!

BUN OF THE MONTH CLICK HERE

2017
Happy New Year!
I went to a VEGAN diet in 2017!
Lets see what a plant based diet does for hair growth and health!

 BUN of the MONTH CLICK HERE!
Hope everyone reaches a goal in 2017!


2016

Life, family and holidays get in the way of hair projects! Still no trim.
No hair photos or videos for some time.

I believe my hair has reached its growth limit!


2016

Getting ready to do a major trim. I have decided how much to trim.
My hair has reached 86" and close to 87" if you count the longest hairs!
Time to get a good or better hemline and lose the fairytale ends!
For a little more personal info written summer 2016


CLICK HERE
I never intended to grow this long!
It's too long, thin and impractical for me and I believe it has reached it's limit!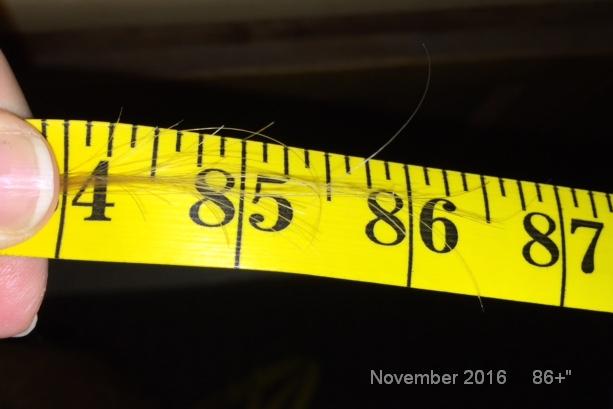 2016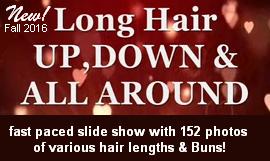 New 152 photo slideshow on youtube
Part two of Up, down and all around coming soon,
I am sharing all of my favorite photos from 2005 to now in these slideshows!


2016

Fall 2016! Watch the pony knot video CLICK HERE

Curled floor length link             Ponytail Loose Curls link                   

2015 year in review

April 2015 NEW! MY DIET PAGE!!


New Eternally in Amber combs posted in photo album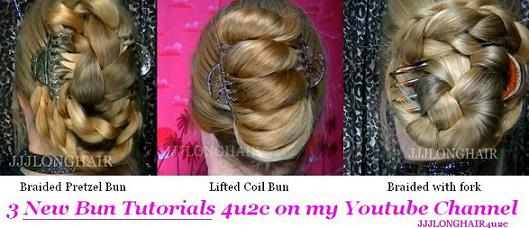 Braided Pretzel click here
Lifted Coil Bun click here
Braided with fork click here
(clickable links coming)

TOTAL HAIR CARE PAGE UPDATE DONE IN 2015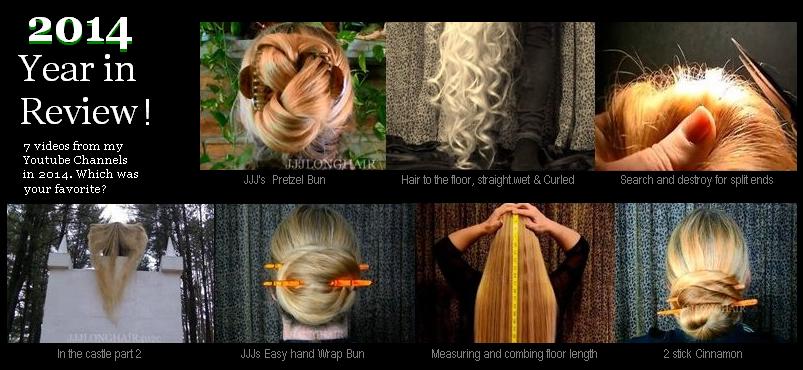 ALL VIDEOS I MA
DE IN 2014
JJJ's Pretzel Bun 2014- Hair 75" Long / Floor length(HD) http://youtu.be/-qQP50kNpO4
Long hair to the floor - Straight,Wet & Curled!HD http://youtu.be/CxavdY7O7KM
Search and destroy for split ends (HD) http://youtu.be/jHF4cX09cLs

JJJ In The Castle Part Two - Floor Length Hair (HD) http://youtu.be/yYd3T9zHGAE
JJJ's Easy Han
d Wrap Bun. Long hair up fast! (HD) http://youtu.be/tgNH2o6dgsQ
JJJ Measuring & Combing Floor Length Hair (HD) http://youtu.be/gH84uWZFxsM
JJJ's 2 Stick Cinnamon Bun 2014 (HD) http://youtu.be/R3o1lW0w7L8

Created May 10, 2014 VISIT AND "LIKE"

NOW WITH 4,000+ LIKES!!! Thank You Very Much!


NOW 129+

Songs on the HAIR MUSIC PAGE!

Adding songs as I hear them!



BUN OF THE MONTH!
See a large file of one of my bun photos.
 2017 UPDATE!

Due to Photobucket not hosting photos unless we pay 400.00 a year,
all of my calendar pages which relied on them is not showing photos on most pages.
All of the photos from the past calendars have been added to a photo album for you.
I am working on this and figuring out if I can still use my calendar pages for other fun ideas.
Bear with me as I have limited time to work on all of these projects!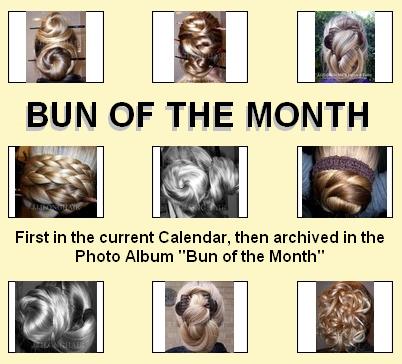 Check my Calendar, past and present for many other fun and informative
(some pages not working due to photobuckets changed terms)

Some of JJJ's older VIDEO Additions 2013 and before
 JJJ's Blast from the past video on Youtube

posted September 2013

MORE

VIDEO

ONE LONG BRAID VIDEO

Figure 8 & Infinity Bun

Still Motion Part Three

Long Hair Wrangler

Double Braid Bun with Flowers

Favorite combs and Brushes

Wide Tooth Combing

Long Hair Maintenence, tools tips & helpers

Buns of 2012. A Slideshow! 29 styles!

Blast from the past-My first videos

NEWER  HD VIDEOS

Figure 8 twist and video effects
JJJ in the Castle part TWO-Floor length Hair

Measuring and combing floor length hair
Floor Length hair! Straight,Wet & Curled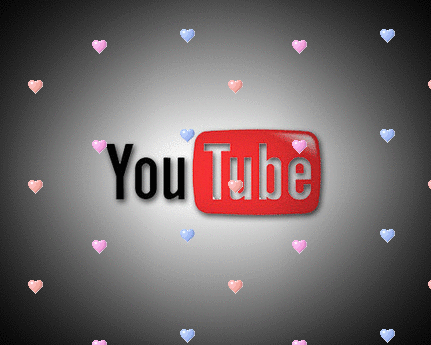 Watch my 2 Youtube Channels!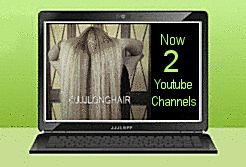 JJJLONGHAIR4u2c click> CHANNEL
This channel has bun demos, art of hair video, hair progress and slideshows.


JJJLONGHAIR PhotoPage click> CHANNEL

This channel has products, hair tips and tools & combs brushes that have worked for me!

(called Youtube2 in the menu)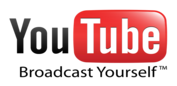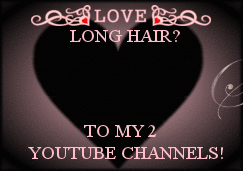 SUBSCRIBING tells me you like my content!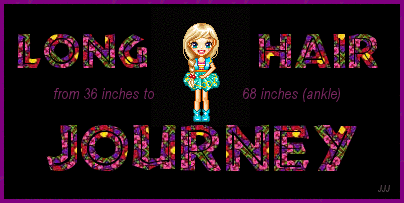 Ask a question or comment!


~My Banners~

Use these to promote my site on your site!
 * Not intended for hair cutting/selling or hair donation type sites *


Post this banner on your site!
Post this banner on your site!

Post this banner on your site!

Post this banner on your site!


This New page open 12-7-09 

Thanks for visiting! Check back soon!

keep growing!
JJJ
New counter added October 10th 2012